Cook and Becker went to the PlayGrounds Festival in October 2017, to hear more about the art direction and vision of Bungie's World Art Director Jesse van Dijk.
Destiny 2 was a players' favorite from the moment of its release, with reviewers voicing their enthusiasm about the fluid moment-to-moment gameplay and wide range of online activities players could engage in.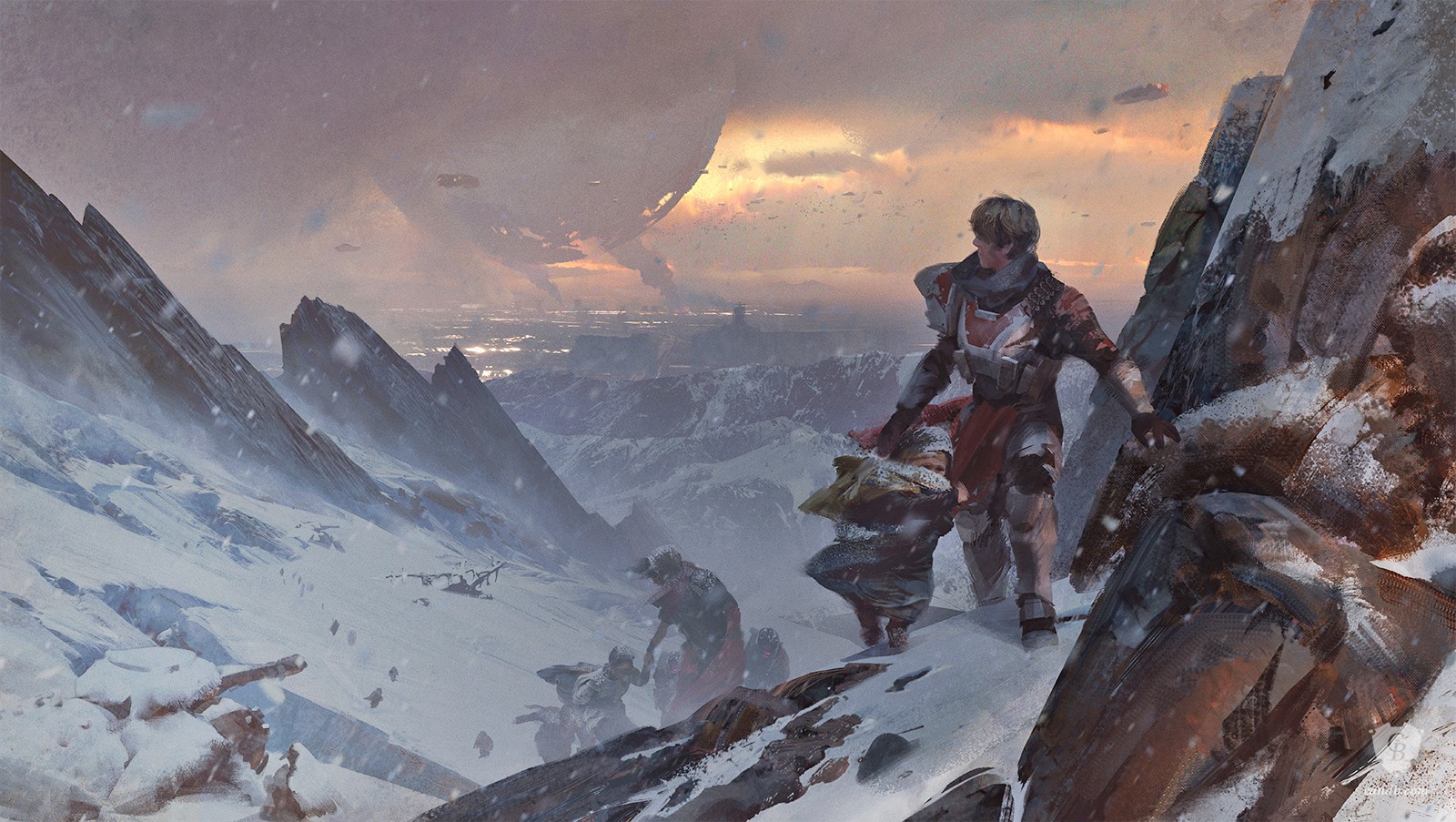 Many conceded Destiny 2 also was a beautiful game, yet didn't dwell on the aesthetic aspects for too long: reviews generally focussed on the action, and offhandedly reported on scenes being nice or characters looking good. Which unwillingly underscores the very design principle that governs the art direction, best described by Bungie's World Art Director
Jesse van Dijk
: "The goal [of Bungie's artists] is not to create the prettiest image", he told an audience in Eindhoven, Holland (PlayGrounds Festival, October 2017). "It's the overall gameplay experience. Art is a means to an end: to establish a game world you want to spend time in."
World building
At the festival, Van Dijk explained at length how the 'world-building' of Destiny 2 actually worked, and how the various teams at Bungie co-create the ultimate user experience. The art team would create art to 'serve the player fantasy', the minute-to-minute gameplay, and the game's story progression, synchronising their efforts with other teams to embellish gameplay. Combat for instance has to be 'easily readable' to 'work' for players - a tenet with great consequences for the overall design of the game.
Friends have to be distinguishable from foes, up from down, and floors are best decorated with some kind of pattern: a player looking over the barrel of a gun has no way of telling he/she is moving when an environment doesn't give movement cues. Long, milky white corridors may work in science fiction movies, in video games it will have the player doubting if the input controls are in working order, breaking immersion and player concentration.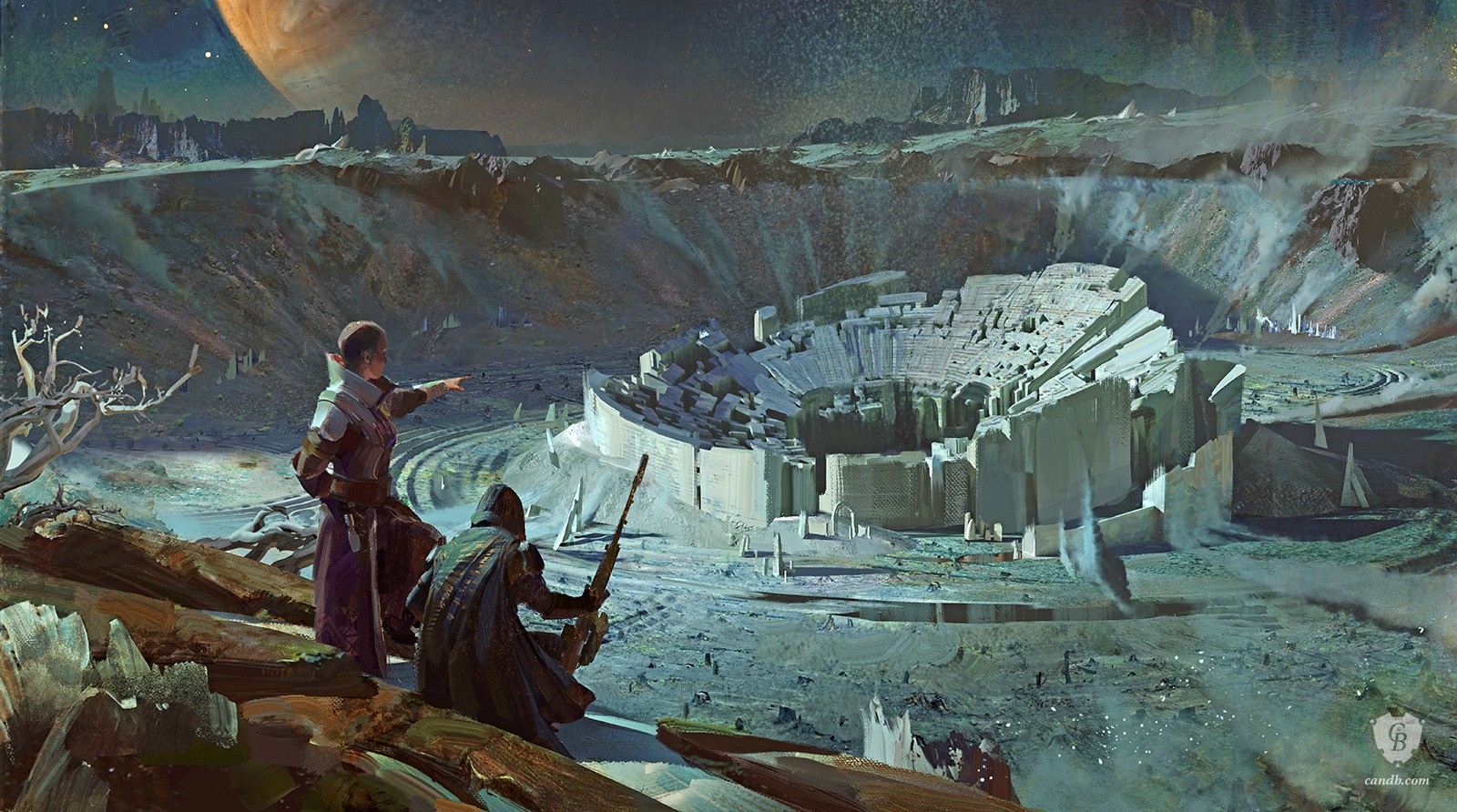 Of course, the art of Destiny 2 is about much more than mere 'readability' and utilitarian use of art assets. Thematically, Destiny 2 closely follows the ruleset of the first game. The overall visual theme is described by Bungie's artists as 'mythic science fiction', combining fantasy tropes with those of sci-fi stories, the Guardians being the most obvious examples of this principle. Their armor is distinctly mecha-robotic and futuristic, while things like flags, cloaks and ornaments are rooted in medieval fantasy: the brightly colored heraldic adornments suggest feudal origins.
Dubai in space
Another design principle is called 'idealised reality', meaning the art team sought to find a game world that would be fantastic yet relatable, mythical yet familiar - Van Dijk used the words 'semi-plausible' for some of the designs: "think of ideas like: Dubai in space." While developing the first game, the art team found inspiration in collecting visual 'touchstones'; images ranging from Western movie stills to Manga art to 1970's futurism illustrations from artists like John Harris, Zdzislaw Beksinski and Peter Gric.
From these sources they extracted visual cues for their own world, gradually landing on an iconography that was different from other video game worlds, yet builds on a shape-language well established in modern fiction. The newfound iconography was further enhanced through the consequent use of tonal effects: the
Destiny
games have a relatively high color saturation, yielding an overall look that's buoyant and optimistic. Color palettes support this by leaning towards the non-traditional, to allow artists to show established
shapes
while at the same time distancing them from established
looks
.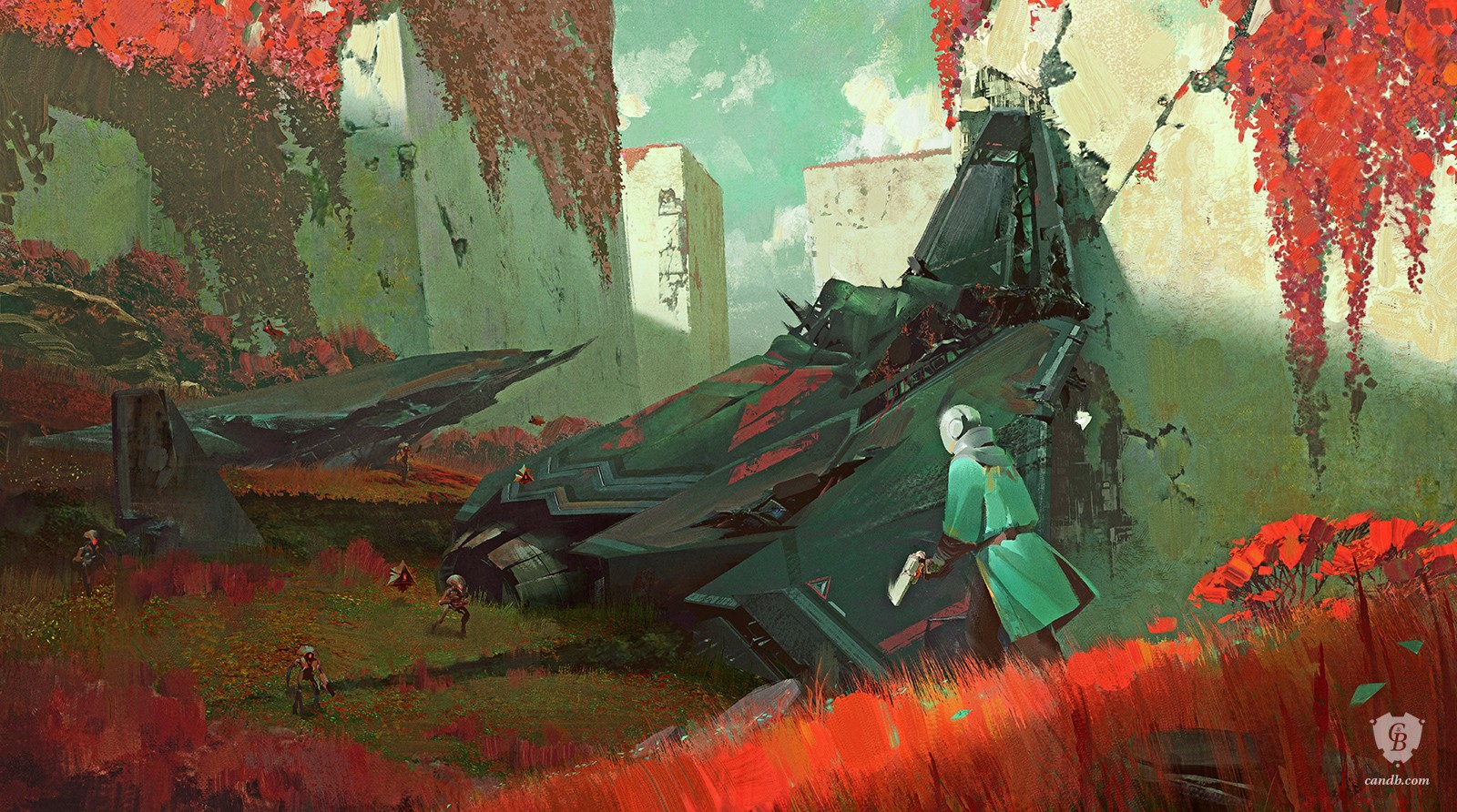 In the end,
Destiny 2
is seen as a futuristic game world that strongly resonates with our own. Players may find themselves fighting on planets they never heard of, their fight is for humanity. They may don exo-suits that have no real-life counterparts, yet they are culturally familiar for anyone raised on cartoons and anime. Also the scenes they encounter while blasting away may be 'semi-plausible'; the fun of playing this marvelous looking game is very real.
Officially licensed Destiny 2 and Destiny concept art prints are available from this store. Click the galleries below for details on individual prints, pricing details, finish options, availability, and sizes. Worldwide shipping.